Can a beautiful fridge featuring amazing functionality play a starting role in family fun and creativity? You bet!
Audrey Leavitt knows a lot about choosing the right elements for small spaces. In 2015, she, along with her husband Tyson, launched Charmed Playhouses – a company that designs, builds, and decorates what are perhaps the most imaginative, intriguing, and whimsical tiny houses you're likely to set eyes on. While most of these are aimed at kids (of all ages) and backyard fun, the Leavitts also run a resort where entire families can experience the whimsy of tiny home living. You can snuggle up inside, enjoy the outdoors, and best of all, bring along all your favorite foods (including ice cream!) because each cottage is equipped with an iio fridge.
Designing for a small space presents its own distinctive challenges, so we asked Audrey to share her best advice.
How can we make our small kitchens more

beautiful

and

functional?
Our cottages are very small, and we want to make them as user-friendly as possible and as comfortable as possible, so we've found that every single part of the space has to be designed in an efficient way. Start by maximizing counter space by installing shelving underneath the countertop for the microwave. The iio fridge we chose ended up being perfect for us because the Retro refrigerator style comes in a smaller size. That ended up being absolutely ideal because it's small enough that it doesn't take up too much space yet features large storage capacity. Choosing lighter colors will make the kitchen feel more open and airier, too. Opt for a light blue, white or cream-colored retro fridge effect.
Can a fridge really be a

design element

?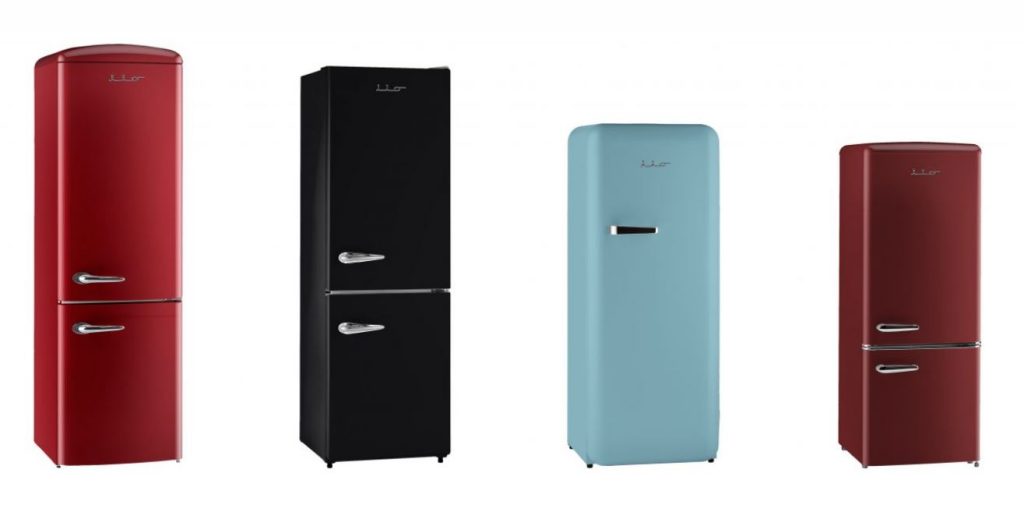 Yes! I would say that between the selection of styles and the selection of colors, iio has an option for everybody. There is iio's classic Vintage style, as well as a chic and luxury 12 cu. ft. Retro frost free refrigerator style with all the bells and whistles, both of which are great. But if you have a home that's a bit more eclectic or themed, or even whimsical, then the Fun fridges are absolutely eye-catching and perfect and gorgeous for someone who doesn't just want to have a basic appliance in their house. I love, love, love that there is both a white and a cream option and then fun color options because between all of those. You'll never have a hard time choosing a color that will complement your small space.
How do you decide which fridge to use in your

cottages

?
The Fun line was our number one choice because that look matched the whimsical aesthetic of our cottages. Number two was the color. With all the available colors, we were able to find something that was perfect for each cottage. Size matters, too. Because there are different size options in the iio range, we were able to fit each fridge perfectly into each small space. The fact that the fridges have a freezer is very important for the families that stay at the resort. Another important factor for us was that the fridges are really sturdy. Our little cottages have so much traffic, excited families and little children coming and staying, we needed something that would hold up. Plus, working with iio has been incredible.
Which of your resort cottages are you most

proud of

?
Tyson would say Rapunzel because it has the most wow factor and is the most popular. My favourite is our Lia cottage because it has the most intricate, dainty, and well thought out design details. There are wildflowers embossed into the door and on the windows and the headboard was custom made. I absolutely love it. We put a lot of work into planning it, and to me, it turned out really beautiful.
The Leavitt's resort currently operates year-round – check out Charmed Playhouses. There are heaters in each cottage and a ski resort close by making it a fantastic, one-of-a-kind place to stay. "Visitors are already booking for Christmas," Audrey says. "It's really exciting to think of families spending their Christmas in our cottages, and Santa can come, too, because there are fireplaces in almost all of them!"
Contact us to find out more about the retro refrigerators that Audrey chose for her small space designs.