Retro-styled, elegant and affordable wine storage in a variety of stunning colors that are designed to turn your space into your place.
Wine Cooler WC1 (iFF2-WS30)
30 bottle Retro-style, single zone, free standing wine cooler
This chic and attractive 30 bottle capacity, freestanding, wine cooler complements any wine lover's home, whether needed in your kitchen, your dining room, or even your entertainment room. It's a statement piece that will make your friends envious.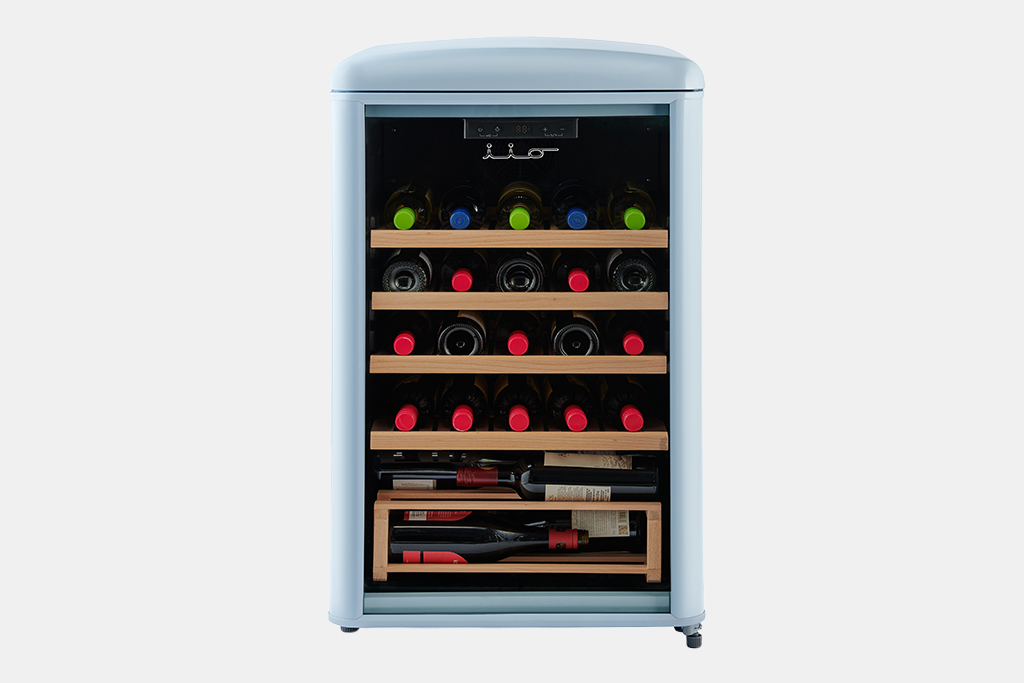 Retro look
Retro design makes for timeless styling
Freestanding
Locate it anywhere in your home – kitchen, dining room or rec room etc.
Single zone 30 bottle capacity
Ideal for either Bordeaux (3") or Burgundy (3.5") size bottles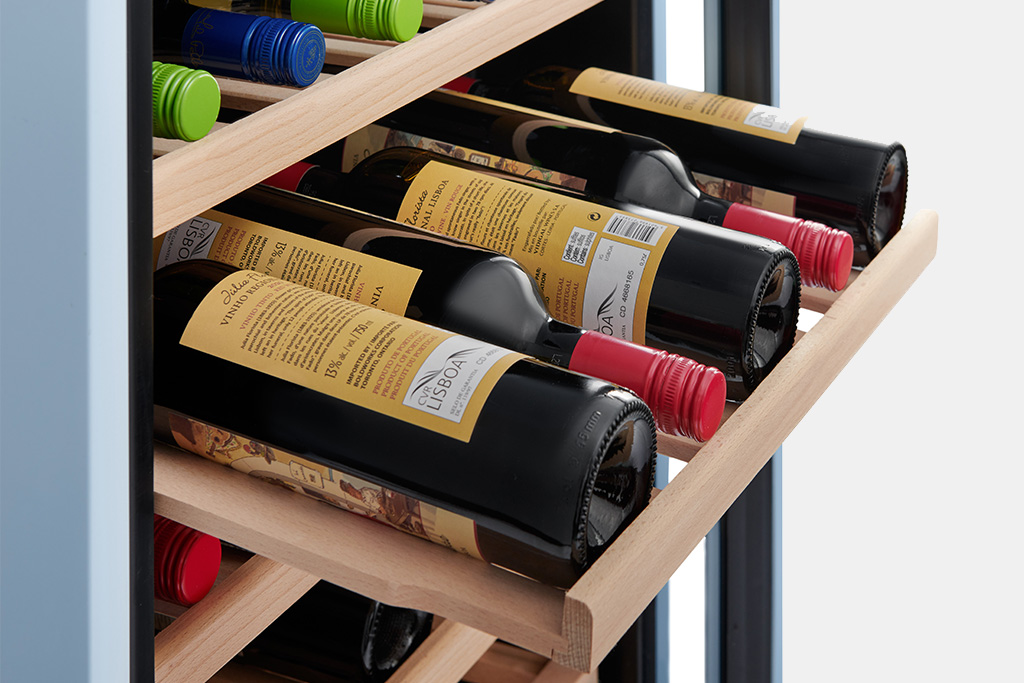 4 adjustable wooden slide-out shelves & removable bottom rack
For low vibration and ease of access; and enables larger bottles to fit easily
Reversible door with concealed hinge
Position your cooler anywhere with a left or right door swing option
Double pane, insulated, tempered glass door
Protects your wine from harmful UV rays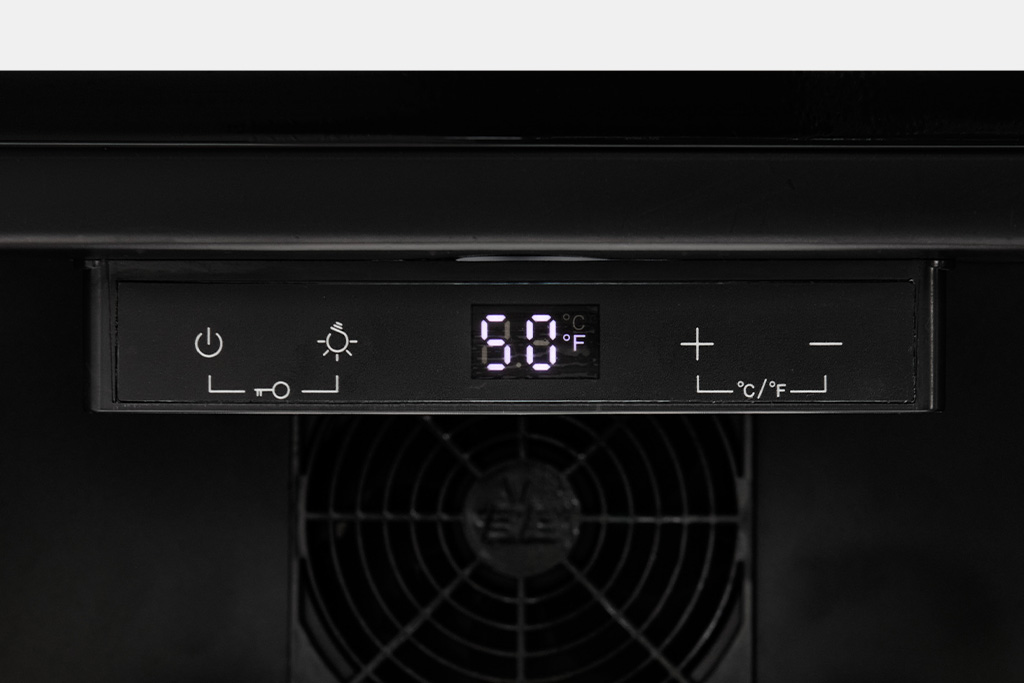 Electronic control and LED lighting
For easy control and easy viewing
Front adjustable feet / rear wheels
For easy leveling and positioning
Energy Star certified & 100% CFC Free
Making it energy efficient and environmentally friendly