Now, cool can fit into any space with the iio Fun Series. Stylish design, energy efficiency and space-saving features are all here in our narrowest refrigerator.
FF1 (MRB192-07)
7 cu. ft. Retro refrigerator with bottom freezer
Fun fits anywhere! This compact retro-styled, small refrigerator brings energy efficient cooling to any space. Only 57" high and 21.5" wide, it's bigger and more spacious than a bar fridge, but smaller and more flexible than a full-size appliance. It fits any lifestyle: basement, lunchroom, garage, apartment, dorm room or studio. A bright LED-lit, antibacterial top refrigerator cabinet keeps fresh food crisp and handy, while the bottom 1.7 cu. ft. freezer chills fast.
Easy to reach controls with LED light
Bright, instant-on lighting makes finding your food easier than ever. The LED bulb lasts longer, is more energy efficient and won't introduce heat into the cabinet when lit.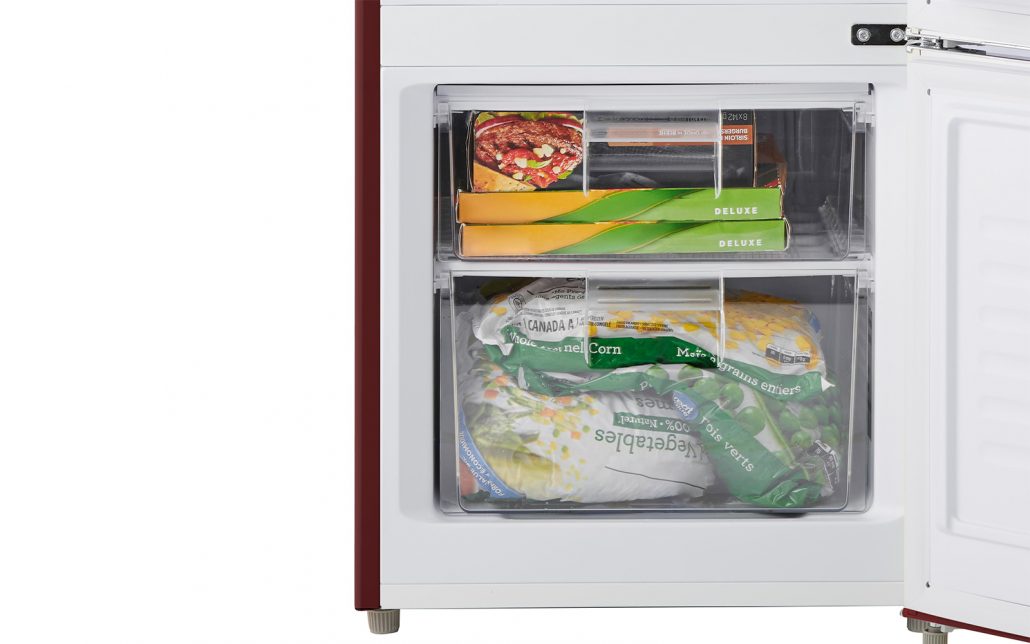 Easy to reach freezer bins
Just swing open the iio FF1 bottom door and easily slide out the two freezer drawers. They're wide enough for frozen pizza and deep enough for weeks of frozen fruit and vegetables.
Adjustable shelving
The iio FF1 features three easily adjustable door shelves. They're transparent, so you can instantly see what's being chilled, and can be adjusted to hold tall bottles, short jars and everything in between.
Chrome retro handle
Beauty begins on the outside with an iio FF1 retro refrigerators. A gorgeous metal and chrome handle is the perfect jeweled complement to the stunning color-draped sheet metal finish. Sturdy and precise, our retro-styled handle has been engineered to last.